Thursday 24th January 2013– not on the schedule but the conversation started over dinner. Those already in Berlin or who arrived on the Thursday met at restaurant Pasternak for dinner.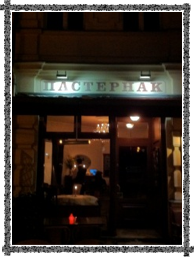 Present were:

Jacquelyn Reeves, Matthias Enderle, Corinne Mahaut, Jo Bastiaens, Elio Vera, Tony Kearns, Joe Kearns  and a guest of Elio's, Annagret Hagen

This was an opportunity to start to get to know each other and to have the first conversations. A good time was had by all and we got to try Jewish/Russian cuisine!

Friday 25th January 2013

Morning:

•Joe, Jacquelyn and Corinne planning the weekend


•Others- touring Berlin (Jo, Tony, Elio)

Afternoon:

15:00 - Meet at café Litteraturhaus for coffee before Cisco

16:00 - Arrived at Cisco after some stress finding the place and concern to keep our kind hosts waiting!

16:20 – 17:40: Virtual meeting on Cisco Telepresence system with Nicky Kearns, Systems Engineer in Vancouver. Present were: Jacquelyn Reeves, Matthias Enderle, Corinne Mahaut, Jo Bastiaens, Elio Vera, Tony Kearns, Joe Kearns, Päivi Christian, Isabelle Demangeat.

Those for whom this was a second visit to the Cisco setup, after the visit in Milan, found it even more interesting as it gave them time to observe the complexities and power of the set-up. For those for whom it was their first visit were impressed by the clear advantages over other forms of video or audio conference albeit at high cost.

Special thanks to Andreas Goldschmidt and Timo Baumeister at Cisco Berlin for helping to setup the meeting.

Evening: Dinner in typical Berliner restaurant Zillemarkt where we were joined by Kirsten Waechter who was delayed by disruption on the train journey from Bochum.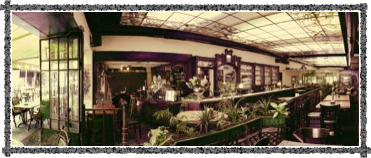 Saturday 26th January 2013

The original plan was to hold four 'conversations' through the day between 9:30 to 18:00 (see here for the original plan) but this proved to be wildly ambitious.  We agreed early on that we would restrict yourselves to three 'conversations' with the original planned format for each i.e. 90 minutes each composed of 10 minutes introduction, one hour discussion and 20 minutes debrief. (see here). Guidelines were set for the conversations (see here). The final total of participants was 12 which worked well with three groups of 4 at each table. For each of the three conversations we changed the people at each table.

The three themes we used, one for each conversation, were as follows:

•The impact of internet life on the cultural values and behaviours of younger generations. This conversation included exploration of the variation of impact on different generations. (Lead by Elio vera)


•The experience of the students spending time overseas and the impact of modern technologies on their ability to absorb or to learn about other cultures. (Lead by Jo Bastiaens)


•Virtual teams – for example the influence of cultural parameters on team effectiveness. Also the nature of the team and how this impacts work done - e.g. teams from traditional established industries or teams from in high-tech start-up industries. (Lead by Corinne Mahaut)

Each conversation group was given scope to take the conversation where they wished and the results were often startling different!  More on the findings later………

Saturday evening: Dinner at the wonderful Jazz restaurant Yorckschlosschen (http://www.yorckschloesschen.de/ ) – Thanks Matthias for the recommendation.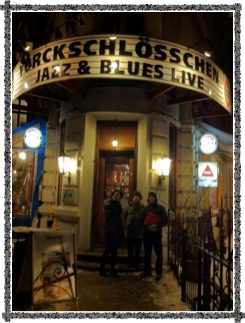 Tony, Joe and Päivi outside Yorckschlosschen
Sunday 27th January 2013

The day was left flexible so we could decide on the best format from Saturday's work. While there were many topics we could have continued with, using the format of Saturday, a suggestion from Miriam Kronberg took us in a new direction.

Miriam pointed out that the most valuable asset in the room was each other.  We decided to arrange as many one-to-one meetings as possible before lunch, a sort of speed dating exercise, where we would each ask the other person what you could do for them or what they could do for you. We allowed only 5 minutes for each chat and then switched partners. Everyone found this to be a great way to look for opportunities to continue collaboration after the week-end.

We all went for lunch at a local Italian restaurant to finish off our conversations.

What next?

A future meeting is planned and a tentative date of June 7th – 9th in Brussels has been proposed.