The Particpants

Matthew Hill


With qualifications in Psychology, NLP, Intercultural training, Training quality, Conflict and Communication, Matthew has worked with more than 13,500 people in 25 countries and is a leadership and intercultural trainer, writer and speaker.


He trains employing interactive techniques and commercial strategies in the UK and throughout Europe where, via face-to-face training and webinars, he awakens audiences to their dormant inner resources to release an abundance of leadership capability.


Matthew has worked with such companies as SAP, Tesco, Kimberly Clark, Motorola, GE Capital, Vodafone, Orange, AXA Insurance, Renault, the British Army, Diageo – Guinness, Unilever, Nike, Deutsche Bank, Chevrolet and Proctor & Gamble.


He shakes up habits and challenges the beliefs of teams and leaders to inspire them to take action, facilitating their own growth and build upon their confidence, credibility and competence.


Matthew is currently President of SIETAR UK.





Web Connections


Audio Blog – The Leadership Minute; www.ipadio.com/phlogs/MatthewHill/


Video Blog – The Coaching Minute; www.youtube.com/use/100hillmatthew


Written Blog – http://matthewhill@posterous.com 


Linked In Profile – http://uk.linkedin.com/in/hillmatthew100


Twitter - @hillnetworks


Matthew wants; To engage in stimulating conversation and to find out more about the cultural disruption that will be caused by the web and social media.

Sujata Banerjee


Read about Sujata at www.sujata-banerjee.com

Jacquelyn Reeves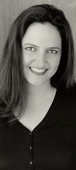 Jacquelyn Reeves is a cross-cultural and language skills trainer and consultant.She has lived and worked in Germany (Berlin) for fourteen years and the US for seven. She has trained in the auto, engineering, pharmaceutical, IT, and rail transport industries. She has developed, delivered and evaluated training packages in the fields of Intercultural Communication and English as a Foreign Language. Ms. Reeves has an M.S. in Adult, Continuing, and Occupational Education from Kansas State University and a B.A. in German Literature and Languages from Bennington College, USA. She is currently the Cultural Correspondent (USA) for Argonaut Online, an intercultural consulting firm. She is an active member of


SIETAR Deutschland (Europe) and has worked in Germany, Switzerland, France, Britain, Sweden, Belgium, Czech Republic, and the US. Ms. Reeves speaks German and has studied Spanish, French and Norwegian.


See Jacquelyn's website at www.reevesic.com or profile on LinkedIn

Corinne Mahaut


Cross-cultural Management Consulting


After studying translation in France and Germany, she then spent 15 years working in a dynamic international environment. She has managed pan-European cross-cultural teams, both on site and remotely, while liaising with teams in Asia and the USA.


She is driven by two ideals: Group-led change management, where interaction drives adaptation; Sustainable and responsible development, based on sharing skills.


For 5 years, her consultancy services has focused on promoting cross-cultural team management, through a cross-cutting approach, based on her diverse experience: National cultures (European, Asian, American), Corporate cultures (start-ups, SMBs, multinationals, public & private sector, universities, schools), Professional cultures (engineers, technical publishers, sales, marketing & legal professionals), Generational cultures (Babyboomers, X, Y) .





What she is most interested in the discussion on culture and the internet/virtual world:


-the impact of virtual work on cross-cultural team management


-the ways and means we can build to adapt this environment


Also on LinkedIn

Joe Kearns


Joe's profile at http://www.carminetraining.com/People.html


LinkedIn profile is at http://ie.linkedin.com/in/joekearns


My primary interest in Milan is in the impact of culture in intercultural teams that work virtually. In particular I would like to explore the impact on teams that rarely or never meet face to face. But all the topics are of interest.

Marie -Laure Crepon


See LinkeIn Profile

Elio Vera


See LinkedIn Profile

Sara DeAngelis


PhD Intercultural Pedagogy (University of Messina – Mainz Universitaet) is now collaborating with the University of Naples "Federico II" and University of Messina as intercultural  trainer for future teachers and as a researchers in different projects. She completed studies in linguistics and language teaching; worked as a tutor in Erasmus Project in Naples and collaborated with the university of Valladolid. Now she is experienced in intercultural training , especially regarding the educational and migration fields. She collaborated with  many european transnational projects in education and training, in cooperation project in Latin America (Bolivia)  and published articles regarding her researches. Now she is member of SIETAR  and FIFIED (Fundación para la Investigación y la Formación en Interculturalidad y Educación para el Desarrollo)


See also LinkedIn Profile

Maura DiMauro


See also LinkedIn Profile

Roberto Ruffino


is the Secretary General of Intercultura, the Italian national agency for international pupil exchanges at the secondary school level, established in 1955 as a non-profit organization under the supervision of the Ministry of Foreign Affairs, and a Partner organization of AFS Intercultural Programs. Since 2007 he serves also as the Secretary General of the "Intercultura Foundation" that promotes research and experimentation in educational exchanges. From 2008 till 2011 he was the Chairman of the Board of the European Federation for Intercultural Learning in Brussels and of SIETAR/Italy. His main interest has been in the area of the pedagogical content of international pupil mobility and he has encouraged research in this field at the Council of Europe, EU and Unesco. He holds an honorary doctor degree in education science from the University of Padua. His interest in the topic of the Milan meeting lies in the fact that he is currently organising a conference (Feb. 2013) on "The body and the web: tools for intercultural


learning". www.fondazioneintercultura.org

Marco Croci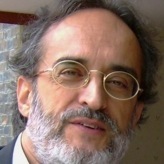 Marco Croci is a management consultant with considerable experience in designing, planning and executing organizational development projects. He has acquired specific competencies in the areas of cultural and organizational change, management of human resources, coaching and team building. By creating and facilitating multidisciplinary teams, he helps clients to implement continuous improvements in their mental, interpersonal, and business processes. During the last twenty-five years of activity as a consultant in Europe, he has taken part in (or led) a large number of international projects, in Italian, French and English.


From June 2006 to June 2008, he was a resident in Beijing (PRC); he has just published a book on his experience in China: "I cinesi sono differenti" (Brioschi, April 2011).


Marco Croci graduated in Organic Chemistry at Pavia University (1968, cum laude), and has been working for fourteen years in the pharmaceutical industry, as R&D manager and as Project Manager, in a number of Italian and multinational Companies. In 1984, Marco Croci earned an MBA with Distinction from SDA-Bocconi University (Milan, Italy), and in 2001 the Diploma in Inter-Cultural Management from the University of Cambridge (UK).


He is Lecturer of Inter-Cultural Management at the Milan State University.


His key clients include: AgustaWestland, Banco Popolare, Barilla Group, Campari Group, Chemtex Italia, Comer, De Nora Group, Diesel, Electrolux, Fastweb, Ferrero, ICE (Institute for Foreign Commerce, Rome), Italcogim GdF-Suez, Luxottica Group, Mossi & Ghisolfi Group, SAP Italy, SKF, Telecom Italy, Unicredit Leasing.


See also LinkedIn Profile and personal website

Del Bruce


I am a Training Manager for ABN AMRO Commercial Finance PLC, and have worked in the learning and development, talent management and training arena for over 15 years. As part of my current role at ABN AMRO Commercial Finance PLC, I manage learning and development and employee engagement for over 200 people, as well as elements of internal communication. This has lead to a move over the last 18 months towards using an increased use of social media as a tool to support development and employee engagement. On a personal level, I am a NLP and MBTI practitioner, and am currently based in the UK. just outside London, and will be moving to Milan in the medium term


Coming to the Milan conversations for......My main areas of interest are the themes around the corporate world; changing cultures due to remote working and the need to adapt working models to suit the shift in on-line culture, and the on-line influence on culture itself, with the increased use of Twitter as a vehicle for positive and negative communication.


See Del on LinkedIn




Lora Glaser - International MBA Student Bocconi University,


Lora on LinkedIn

Amir Ehsani - International MBA Student Bocconi University

Irene Meloni - International MBA Student Bocconi University

Elena Nastas - International MBA Student Bocconi University

Pierpaolo Pisoni - International MBA Student Bocconi University

Adrianna Rieppi - International MBA Student Bocconi University